Aowin Municipal Directorate of Education in the Western North Region is pursuing an initiative to facilitate the reintegration of schoolgirls who will like to continue their education after childbirth.
The Municipal Director of Education, Sebastian Atrama Diaw, has, therefore, encouraged girls who got pregnant while in school to return after childbirth in order not to cut short their goals and aspirations.
"There is a prospect in education, so kindly return," he told the girls.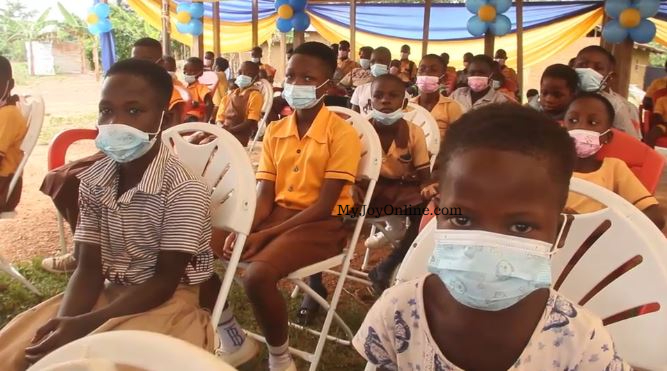 He noted that some of the girls in the area get pregnant and drop out of school after they are pursued by the boy who engages in illegal mining activities.
Mr Diaw, therefore, appealed to parents to kindly ensure their children are back to school after childbirth, adding that the system will support them to finish.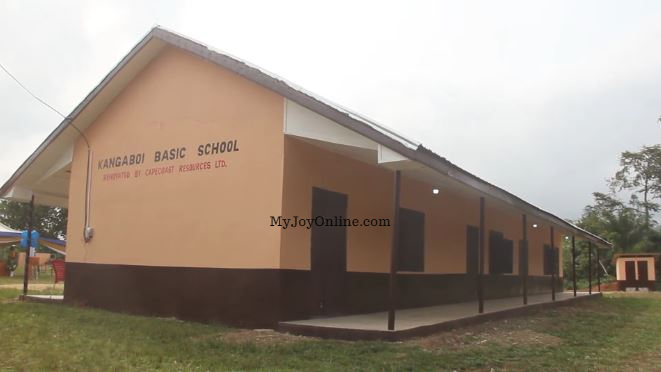 The municipal director was speaking at a ceremony to hand over a renovated three-unit classroom block at Kangaboi, a mining community in the Aowin Municipality.
Kangaboi Basic School was established in 1987 as a community day school, and in 1995, the school was absorbed by the government. It currently has 176 students and nine teachers.
The renovation of the three-unit classroom block was undertaken by a mining firm, Cape Coast Resources.
The company provided mono-desks for the classrooms, fully furnished staff common room, lavatory and extended electricity to the facility.
Vice President of Cape Coast Resources, Greg Smith, said the company is committed to engaging in sustainable practices.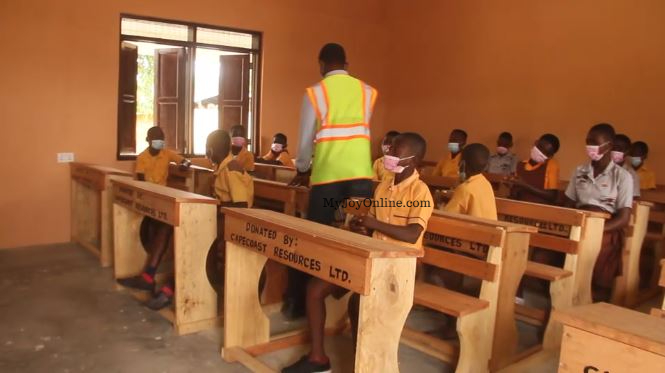 He assured the Kangaboi community of their commitment to developing the area.
The Country Director of Cape Coast Resources, Daniel Wilson, said the company has extended its health policy for workers to cover communities within its operational area.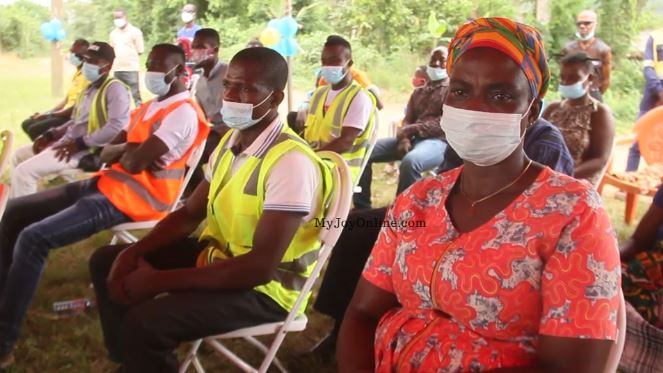 The Principal of Enchi College of Education, Dr Philip Ntaah, announced the College will adopt Kangaboi Basic School for its teaching practice.
"My college will adopt this school as a laboratory to ensure that the development that has taken place here will have demonstrable learning outcomes."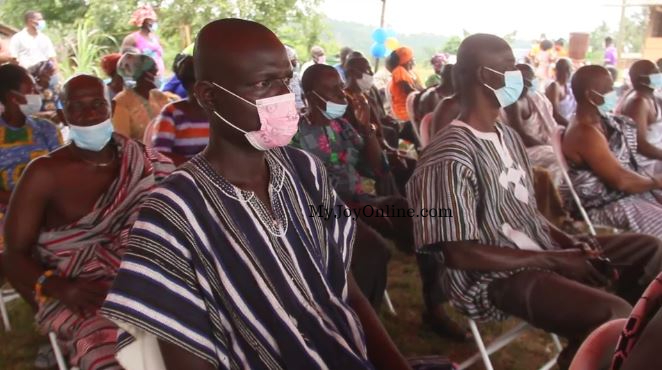 He said the move will go a long way to improve learning and teaching while assuring the college will be monitoring teaching and learning in the school.
Dr Ntaah requested for the performance base of the school to conduct a study as part of ways to improve teaching and learning.