Despite some improvements in rural women's status in both developing and developed countries, their rights and priorities remain insufficiently addressed in legal frameworks, national and local policies, budget, as well as in investment strategies at all levels.
In Woadze-Tsatoe in the Afadzato South District of Volta Region, women have been encouraged to put in efforts in their homes and workplaces to help them be financially independent. 
The New York University Stern International Volunteers led by Clinical Professor of Business Law, Associate Director Business and society programme Professor Rachel  Kowel came to the aid of the people especially the women with some social entrepreneurial programs aimed at helping them to be financially independent.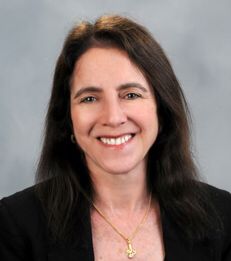 The people, mostly women are equipped with relevant tools and skills for large skill farming as well as Batik fabric products and sowing or tailoring by the Amenuveve SIV Organization established by Professor Rachel Kowel and Vida Zogli, an Assembly member of the area.
The women who spoke to JoyNews said they had no vocation and were unable to help and fend for their families due to the very deprived nature of the communities but with the establishment of the Amenuveve SIV Organization, they are able to learn a trade to build their future. 
"Initially, we had nothing doing, no trade, no education and we were not able to provide for our families and help our husbands but all thanks to Prof Rachel Kowel and the foundation for putting smiles on our faces."
The Assemblywoman for the area who is also the co-founder of Amenuveve SIV Organization, Vida Zogli noted that challenges faced by rural areas are enormous and must be urgently looked at. 
She said, in regards to the batik fabric products, the women are taken through intensive training on batik making as well as tailoring of the batik fabric products into beautiful designs and garments.
According to Mrs Zogli, the women are able to sew and design bags and laptop cases. The centre uses beautiful adinkra symbols and other objects identify within the environment to design the fabric.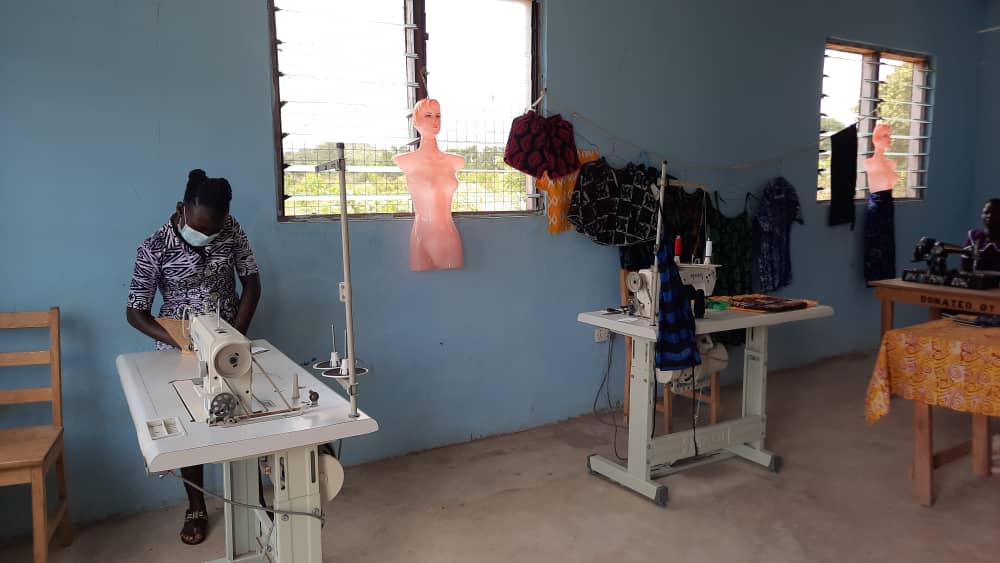 Professor Rachel Kowel said the Batik & Tie Dye Center was created over 5 years ago to provide women with skilled work and this according to her arose when they discovered that many of the women wanted to learn a skill and find a means of livelihood in addition to the community's reliance on subsistence farming and fishing. 
"Under the leadership of Vida Zogli, members of the batik centre have become very skilled at batik and tie-dye – producing unique artisan designs for Friday wear, backpacks, dresses, laptop cases, curtains, etc," Prof Rachel Kowel said. 
She noted that an active sewing apprentice program is training more women with current challenges such as maintaining a more reliable source of local customers.
In regards to agriculture,  Prof Rachel Kowel noted that fishing as the village's main source of income is becoming unreliable due to pollution of the Lake Volta which enforces the need for another business opportunity like vegetable farming.
"We discovered that cucumbers were in high demand by local customers and the village had good resources for farming – land and water. With instruction from a local farmer, the Waodze Tsatoe Vegetable farm was launched -starting on a small "test" plot with 5 farmers – then growing to several acres leased for 10 years with 15 farmers," she said.
According to her, several thousand of cucumbers have been successfully harvested and sold in the local market. But she lamented that a reliable source of drip irrigation is the main challenge faced by the vegetable farm.
President of the Evangelical Presbyterian University College, Prof Edem Kwesi Bakah noted that the University being an institution of higher learning also stands to benefit from the collaboration in several ways. 
According to Prof Bakah, the collaboration will create avenues for students, especially the business and agriculture students as well as students of integrated development studies. Prof Edem Kwesi Bakah said students offering these programmes would be able to gain practical experience from graded internship programmes within the various projects being undertaken by the Amenuveve SIV Organization.
"Also, faculty and students of EPUC will benefit from the expertise and experience of professors and student volunteers from the USA. Other potential benefits include an educational exchange of knowledge, such as possible guest lectures by USA professors in their specialized areas (law and social entrepreneurship) and professional career workshops for students on topics such as interviewing, resume writing, job searching, networking, professional writing and development of workplace soft skills," Prof Bakah noted.
Prof Bakah said the partnership also falls within the new direction of the University in impacting society and making the institution more visible. The organisation will also benefit from the university through its faculties with the provision of the needed expertise on the grounds to ensure successful implementation of the projects.
"In other words, the members of the Amenuveve organization at Woadze Tsatoe need training in business practices such as accounting, marketing and finance and EPUC faculty and staff will come in handy to support. These projects include a scholarship scheme, batik and pad manufacturing and a reading programme," he said.
The journey of community development started in 2015 when two professors and about 25 undergraduate students from NYU Stern Business School visited Woadze-Tsatoe on a student internship volunteer program in Ghana. This initiative was in partnership with ADANU, a non-profit organization based in Ho.
In 2019, Amenuveve SIV Organization was established as a non-profit organisation to coordinates and implement programs in Social Entrepreneurship programs in Agricultural, Fabric with its products, as well as Educational and Health programs. This collaboration was in partnership with New York University (NYU) Stern International Volunteers (SIV)  Social Entrepreneur Program and communities within Afadzato South District.