Teaching and learning activities at the Nkawie Panyin M.A Basic School in the Atwima Nwabiagya South District of the Ashanti Region are expected to see a major boost henceforth.
This is because of the acts of volunteerism, three (3) non-governmental organisations embarked on, on National Volunteers Day aimed at improving the school's conditions.
Barcamp Kumasi, Rotaract Club of Kumasi and Educate a Child Today, mentored the pupils on career goals, mental health issues and also painted the school block, at no cost to the community.
The GhanaThink Foundation which runs several Barcamps across the country has over the years instituted on its calendar, the Dr Kwame Nkrumah Memorial Day, which falls on September 21 as a day for people to volunteer in their respective communities.
Founder of Educate a Child Today, Ing. Boadu Kuffour explained that his goal is to raise, and nurture future professionals who would take up the mantle of leadership and make the country a better place.
"I created Educate a Child because of some challenges that I saw growing up here in my community. Attending the local government school wasn't an easy thing; how to read, how to form good grammar, and construct simple sentences was a challenge and so I decided to organize professionals who can help with donation of books and stationery to help the younger ones and guide them on reading."
He further underscored the need for partnerships stating that "It's a good thing if we keep coming together like this to support communities. I was expecting a small event but it's been a booming thing and that's quite amazing."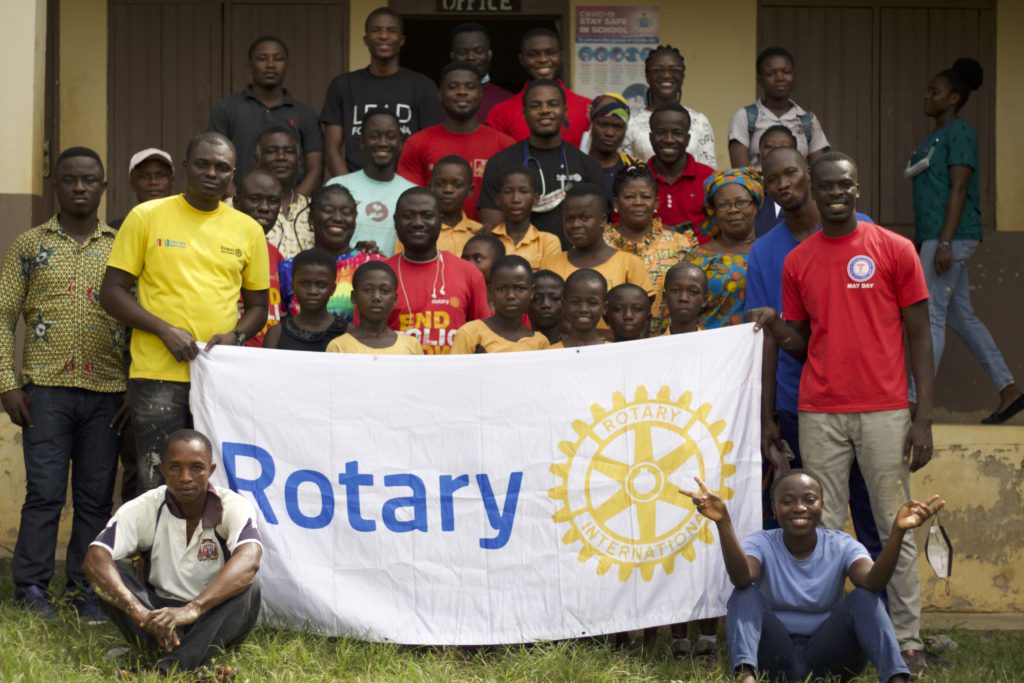 On his part, the Chairman of the Parents/Teachers Association (PTA) and School Management Council (SMC), Mr. Tutu Asenso also lauded the efforts of the volunteers, stating that it will be imprinted on the minds of the students forever.
"My initial thoughts were that, the team was just coming to have a tour of our school and delegate the community to take charge of certain activities but I must say, I was really impressed by your passion and commitment, to engage the kids on their favorite subjects and career opportunities. We believe this will help them achieve their dreams."
He was however not enthused about the attitude of parents and guardians concerning the education of their wards in the community and urged them, to see education as a priority.
"There is a lackadaisical attitude on the part of parents even to attend meetings or commit financially to programs that will enhance or improve learning activities; they think everything is free, but unfortunately it is not. The teachers rather in spite of all these challenges, give off their best to train our children and I commend them for that."
Barcamp Ghana is a program being run by the GhanaThink Foundation, an NGO based both in Ghana and the USA.
The Barcamp Ghana events which are free networking fora helps Ghanaians learn about issues that affect them, generate ideas for development, network and partner with others who have similar interests. and improve or start businesses and projects.
The Rotaract Club of Kumasi, a branch of Rotary International is a service organization whose purpose is to bring together business and professional leaders in order to provide humanitarian services, encourage high ethical standards in all vocations, and to advance goodwill and peace around the world.