[ad_1]

Hollard Life Assurance, a subsidiary of the insurance group Hollard Ghana has partnered with leading wellness company Lotus Detox and Wellness Centre.
The partnership will reward their premium customers with a free life insurance package of up to ¢20,000.
Hollard's comprehensive life insurance package covers total and permanent disability, temporal disability, critical illness, and death for persons on Lotus' premium wellness programs.
The programs include detox, weight loss, pain relief and stress relief. Speaking at the brief announcement ceremony at the premises of the Wellness Centre in Accra, the Managing Director of Hollard Life Assurance, Nashiru Iddrisu said, this initiative confirms the company's caring nature.
"Hollard Life is an unconventional insurer with a business purpose to enable more people to create and secure a better future. To this end, we are excited to partner with Lotus Detox and Wellness Centre to offer free life insurance on premium wellness packages at their state-of-the-art facility at Dzorwulu. We are passionate about the health and safety of Ghanaians, and this arrangement proves we care deeply about them."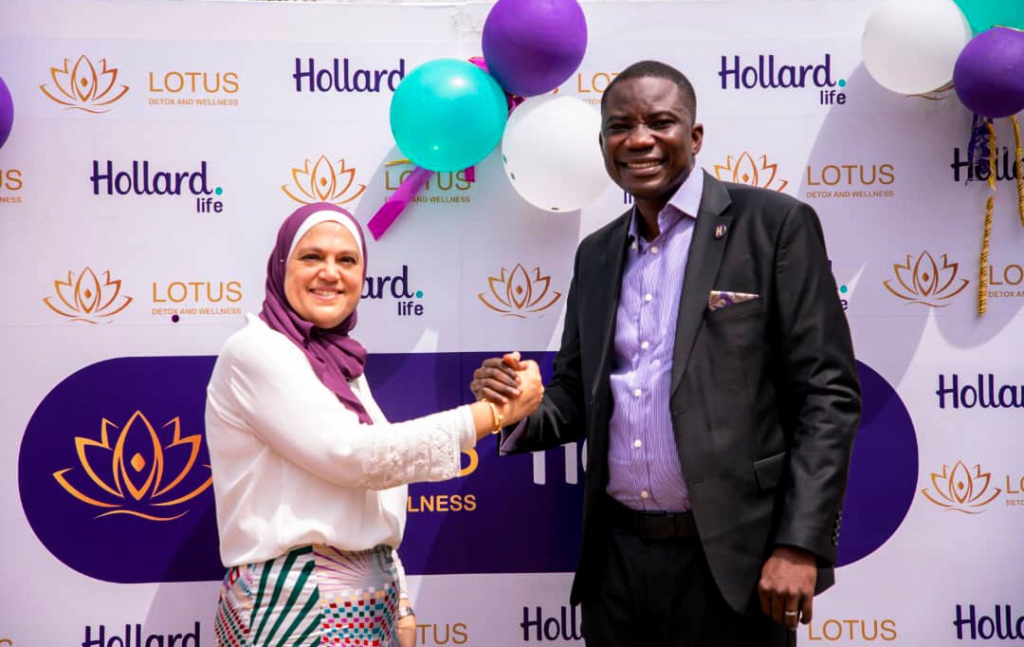 "With the increase in wellness trends, people have become increasingly conscious of their lifestyle. As a result, individuals have taken ownership of their lives by eating well and exercising regularly to prevent cardiovascular disease, obesity, high blood pressure, among others.
"By this partnership, we are complementing their efforts. We encourage all to take that extra step to make wellness and financial security a lifestyle. So sign up for a policy or wellness package today!" he added.
On her part, the founder and CEO of Lotus Detox and Wellness Centre, May Meskawi, said, "At Lotus, we believe that good health is a by-product of a lifestyle that puts your physical and emotional needs into perspective.
"Therefore, we see the connection between our financial decisions and our well-being. Lotus is partnering with Hollard to offer our clients peace of mind for the future while taking care of themselves in the present.
"As you care about your health, offering your family a more secure lot from a reputable insurance company such as Hollard Life is an added value. Best of all, when you get this security complimentary when you buy a Lotus Wellness package.
"In this season of showing love and appreciation, we are launching this partnership to reinforce a meaningful manifestation of love and care to our customers. This partnership also comes with an unbeatable wellness offer from Lotus to all Hollard Customers. Stay tuned for more!"
[ad_2]

Source link