Black Sherif at P2 Lounge. Image: Nanabee Fotos
Fast-rising musician Black Sherif has finally brought the anticipation of the 'Second Sermon Remix' music video featuring Burna Boy to an end.
The rapper/singer held a private viewing of the music video for some selected fans, social media influencers, bloggers and industry players at Impact Hub in Osu, Accra on Thursday.
A session was held at the P2 Lounge in Kumasi before that. The event was graced by rapper and singer Kweku Flick and Burna Boy himself via FaceTime.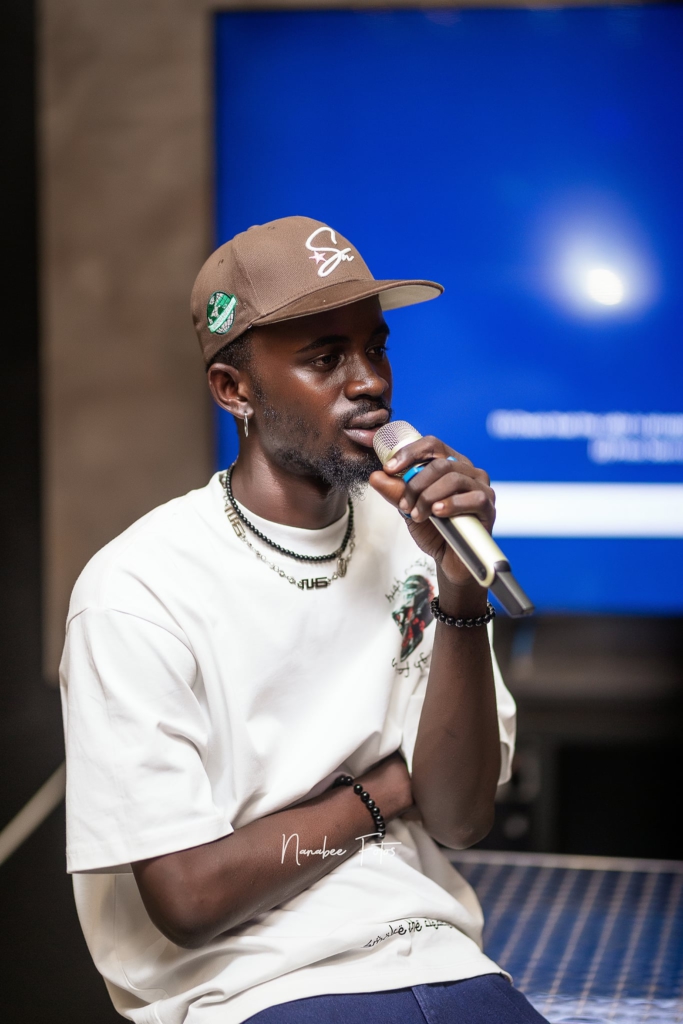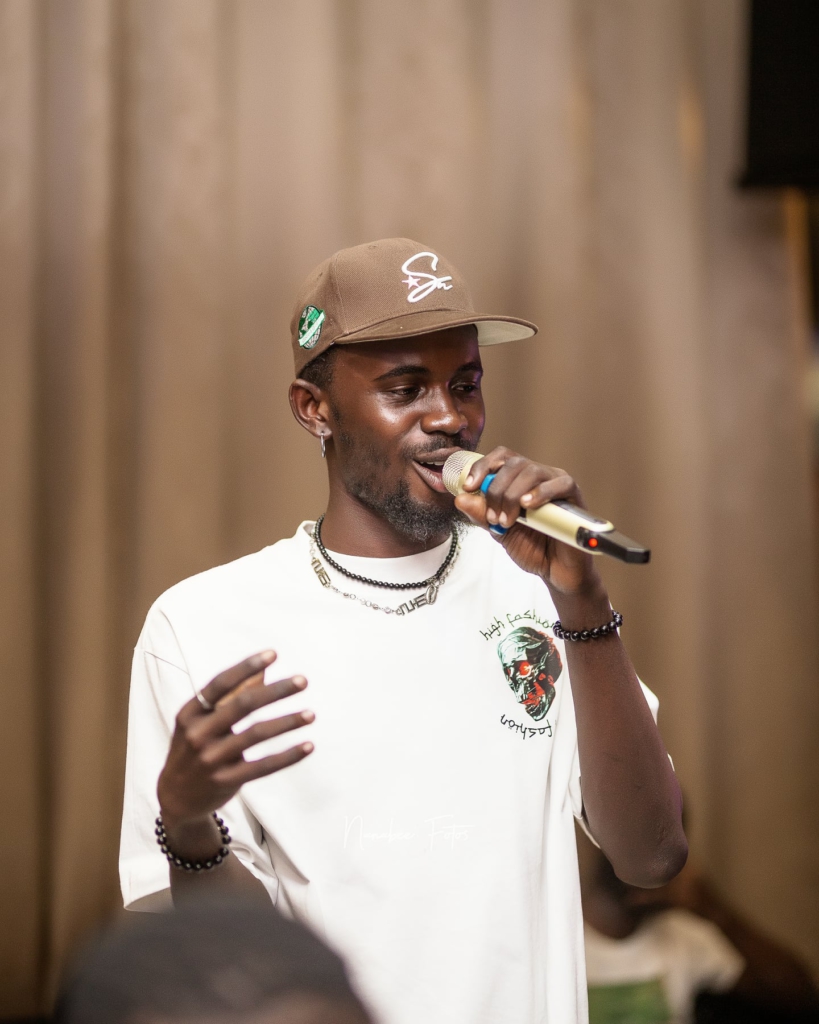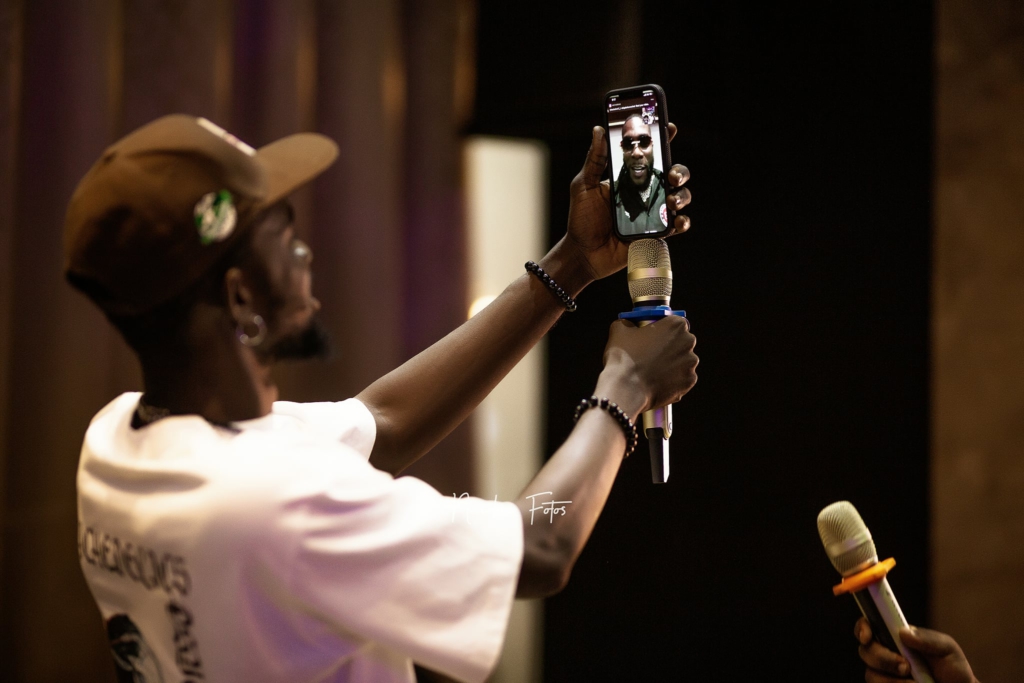 The intimate event was opened with footage that projected a recap of Black Sherif's media tour in Nigeria last year—where he made an appearance on some radio stations; met a couple of Nigerian artistes; and delivered a live performance of the Second Sermon Remix on Glitch Africa.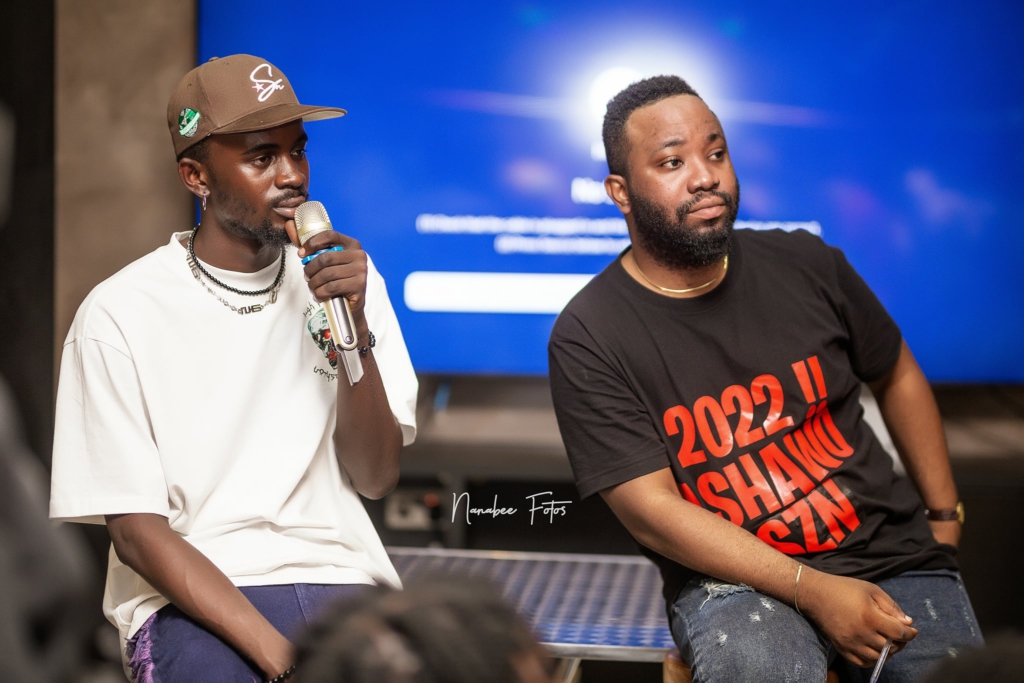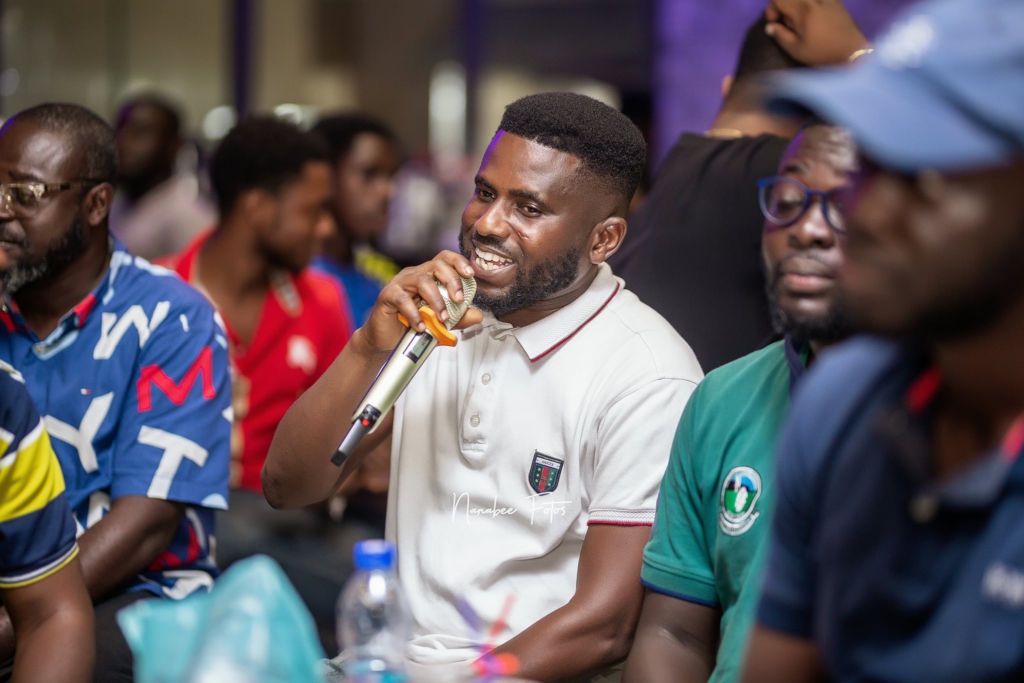 The Priorgold Pictures-directed video was shot in the heart of Lekki, a city in Lagos State, Nigeria.
The highly anticipated visuals will premiere on YouTube at 6 p.m. GMT.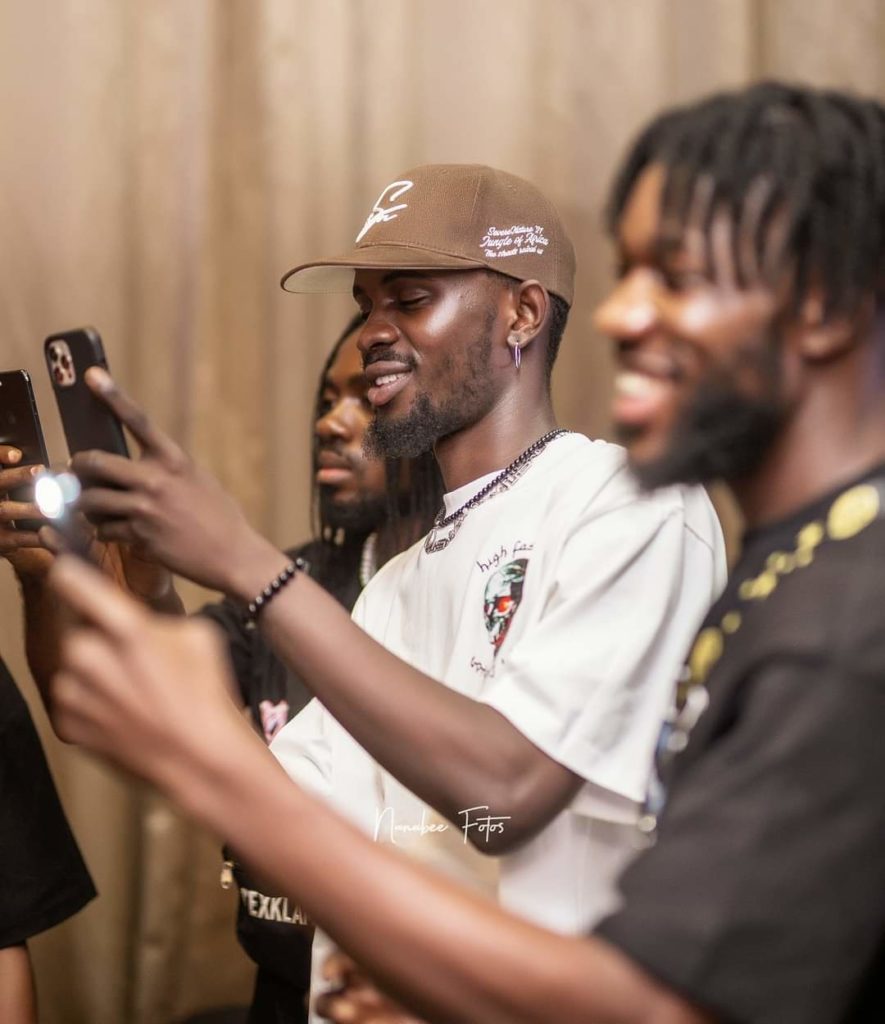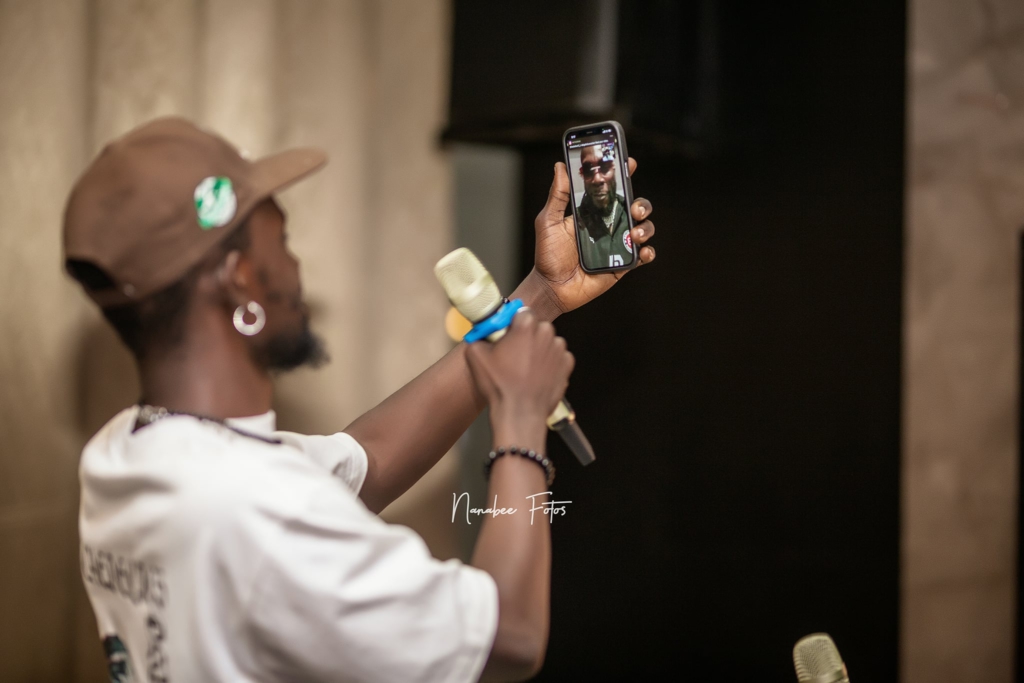 In the video, Black Sherif was seen being chased by a gang of boys in a slum on a sunny afternoon while he rapped passionately to the lines of the song. That is the only spoiler we can share.
Tags:  
Black Sherif
Burna Boy
Empire
Lekki
Odogwu
Road Boys Association
Second Sermon Remix