[ad_1]

Gari production is a key source of income for residents of the Kwame Adjei community in the Ashanti Region's New Edubiase district.
However, for the past sixteen years, the area's poor road network has hampered the transportation of processed cassava.
Traders have had to cross this deep and wide ditch daily to get to town to sell their food commodities.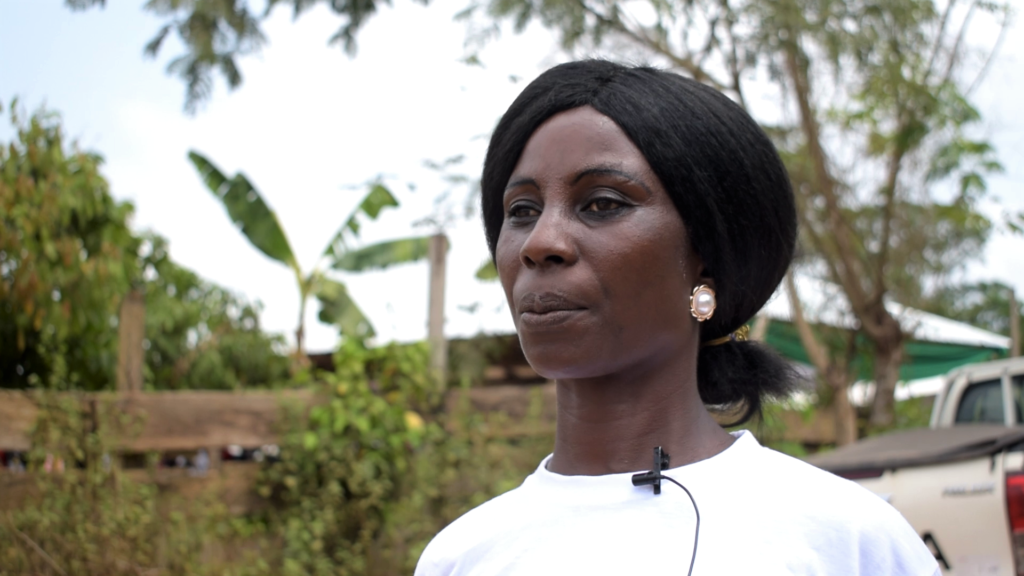 Agnes, a farmer and trader who processes cassava to gari, says the bad road led to low patronage of her goods.
"Our road was very bad and this was a challenge to trading our gari. But ever since the European Union and UNCDF intervened, we're recording good sales because we can now transport our processed cassava to the market," she hinted. 
The community has received an intervention to aid the transporting of produce to the market.
A two-pipe culvert has been constructed under the European Union Africa Development Trust Fund with support from the UN Capital Development Fund to support climate resilient infrastructure.
The initiative is to provide short-term jobs for the youth and women at Kwame Adjei.
Ashanti regional community development officer, UNCDF, Nathan Asamoah, said, "We used the cash for work mechanism where by implementing the project, we employ people from the community to be part of the project and this helps with ownership of the project and it also guides that the right material is used for the project. The European Union, UNCDF and the municipal assembly came together to make sure the project was successful."
He urged the assembly to, "sustain and develop the cash for work concept".
The youth of Kwame Adjei have been equipped with life employability and orientational technical training under the EU-Funded GrEEn project.
These 65 cash for work beneficiaries have graduated from the SOS-GrEEn training in partnership with the UN Capital Development Fund.
"SOS village was responsible for the soft skills development of the project and we're grateful that we have succeeded in completing the training for 65 young men and women," Bernard Amoako, Programs Director for SOS Children Village, noted.
[ad_2]

Source link