Ghana's youngest musician, Kallai Nana Qwaachi, popularly known as 'Fotocopy' has been unveiled as brand ambassador for Pure Delight Milk Cream Wafers.
The eight-year-old becomes part of a small list of young persons in the entertainment industry to earn this status.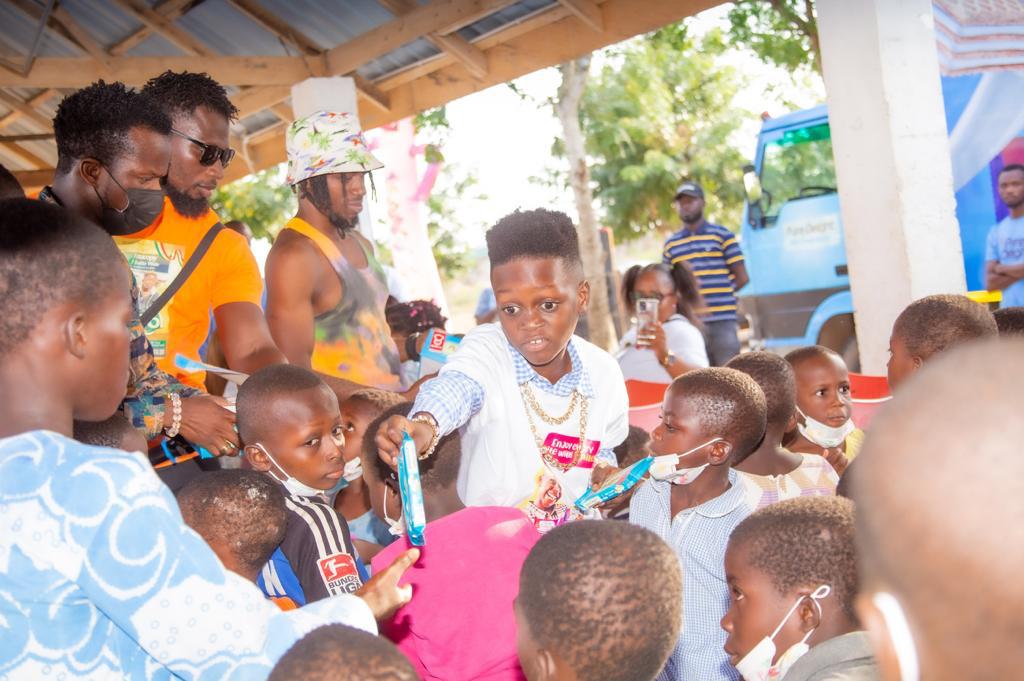 Speaking shortly after his unveiling at the Royal Seed Home where he donated some food items, he said there are many children whose talent remain undiscovered because their parents and schools do not have the means to support them to realise their dreams.
He urged Ghanaians to show love to needy children and also help in shaping their career paths.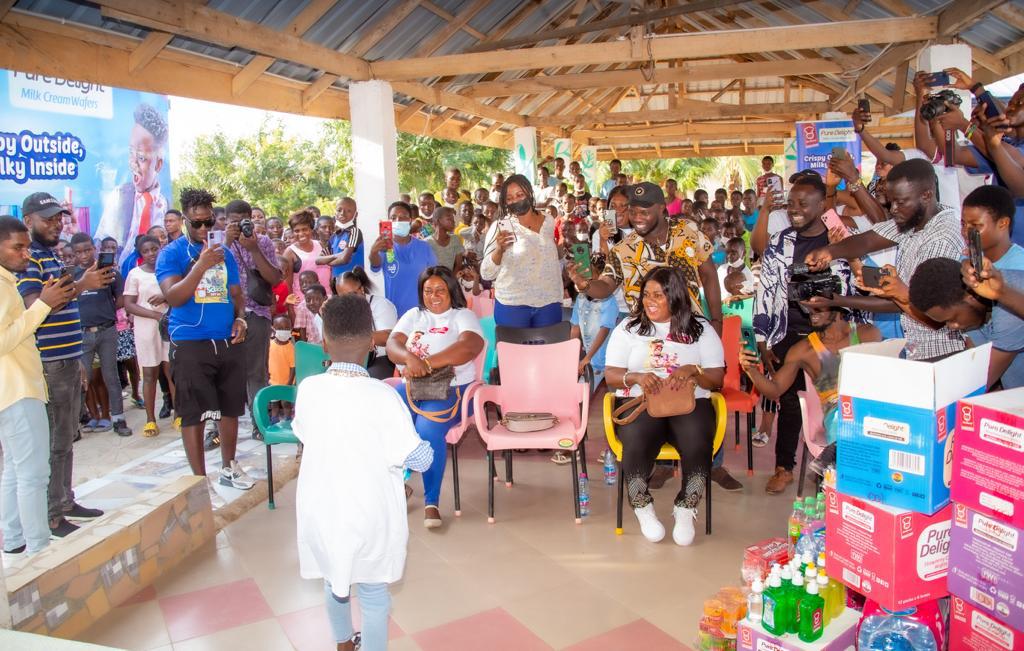 He thanked persons who continue to support his dream.
He listed his father Qwaachi, Shatta Wale, Ghanaian bloggers and singled out JoyNews Journalist, Maxwell Agbagba as one of the people who believed in him from day one.
He said, "let's learn to show love, you too can show love to any orphanage around you."
'Fotocopy' distributed some of the items to children at the orphanage whilst urging them to strive for the best.
The class three pupil bagged a major feature in the latter part of last year when renowned musician Shatta Wale collaborated with him on his song, 'school dey be'.
The song underscores the importance of education and why children must strive to get to the top of the academic ladder.
His father, Qwaachi, said usually such unveiling of brand ambassadors are done in offices with the artistes signing and leaving.
He chose an orphanage for the unveiling to inculcate in his son the act of giving and the importance of caring for the vulnerable.
He said, "it is important to teach him the values of giving and care whilst he is still young, that's why we chose the Royal Seed Home."