The United Nations Industrial Development Organization (UNIDO), the European Union-funded West African Competitiveness Programme (WACOMP)  and the Ministry of  Trade and Industries (MoTI) has organised a two days training on Food Safety, Quality standards and Good Manufacturing Practices (GMPs) for 30 "One District One Factory " companies.
Selected Production Heads and Quality Assurance Officers from 1D1F  factories across the country operating in the cassava derivative and fruit value chains took part in the training.
Frederick Gyamera Owusu, WACOMP National Quality Infrastructure Expert, who was the trainer said issues of conformity to standards, product regulations and product safety, in general, have become key considerations influencing the choices of today's consumers and many markets require products reaching their regions to have acquired certain certification, quality or at minimum, be registered by national conformity bodies.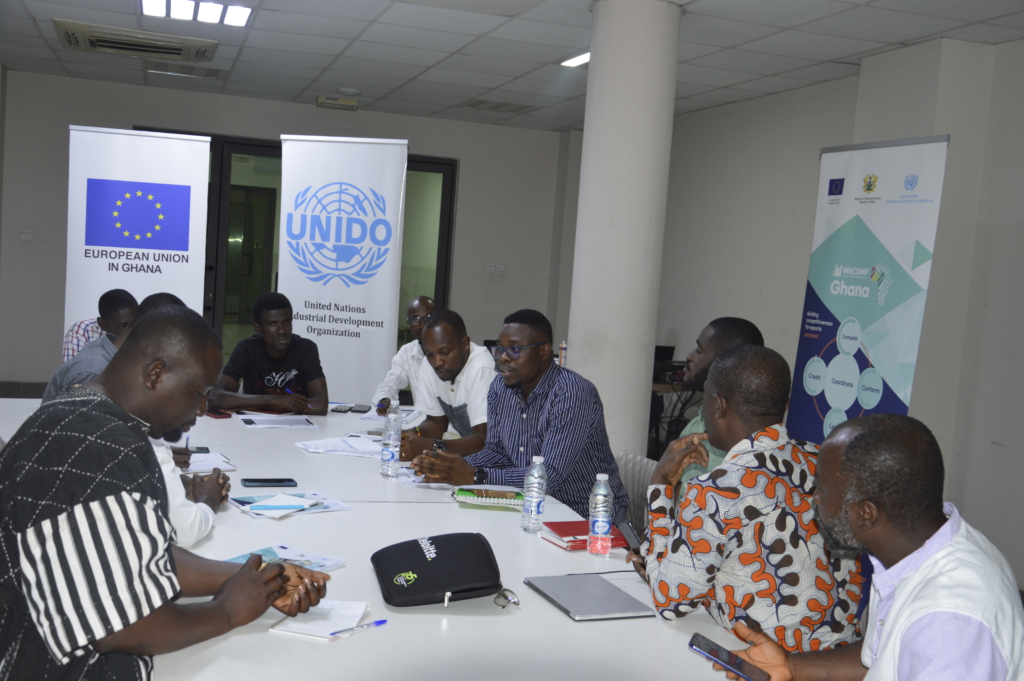 Mr. Owusu said "the training to improve  quality, hygiene and efficiency of 1D1F enterprises will impact  the quality and safety of final products manufactured by the factories as  GMPs are designed to minimise these risks associated with production and to improve product quality." 
Charles Kwame Sackey, Chief Technical Advisor of UNIDO noted that "WACOMP collaboration with MoTI and the 1D1F Secretariat to train experts in quality assurance aims to build competence and support MSMEs build a robust quality infrastructure particularly for new entrants to improve quality and food safety at processing plants."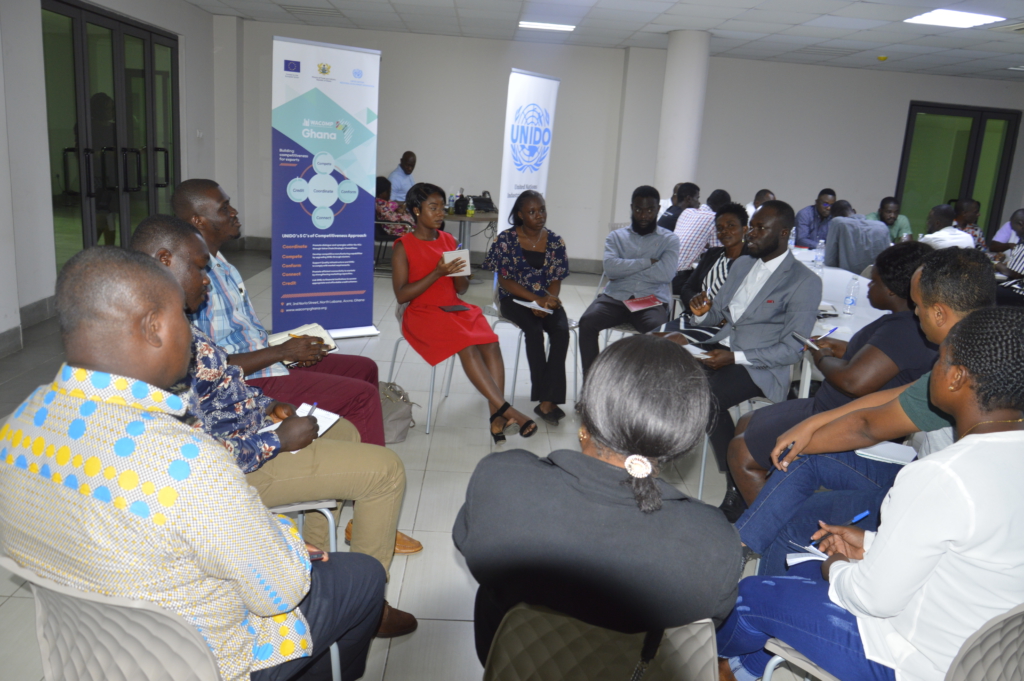 Kofi Addo,  the Chief Commercial Officer and Head of Government's flagship 'One District One Factory (1D1F) Initiative under the Ministry of Trade and Industry said "the 1D1F initiative seeks to transform Ghana's Industrial landscape and so this quality initiative between UNIDO and the secretariat is of key importance to Ghana."