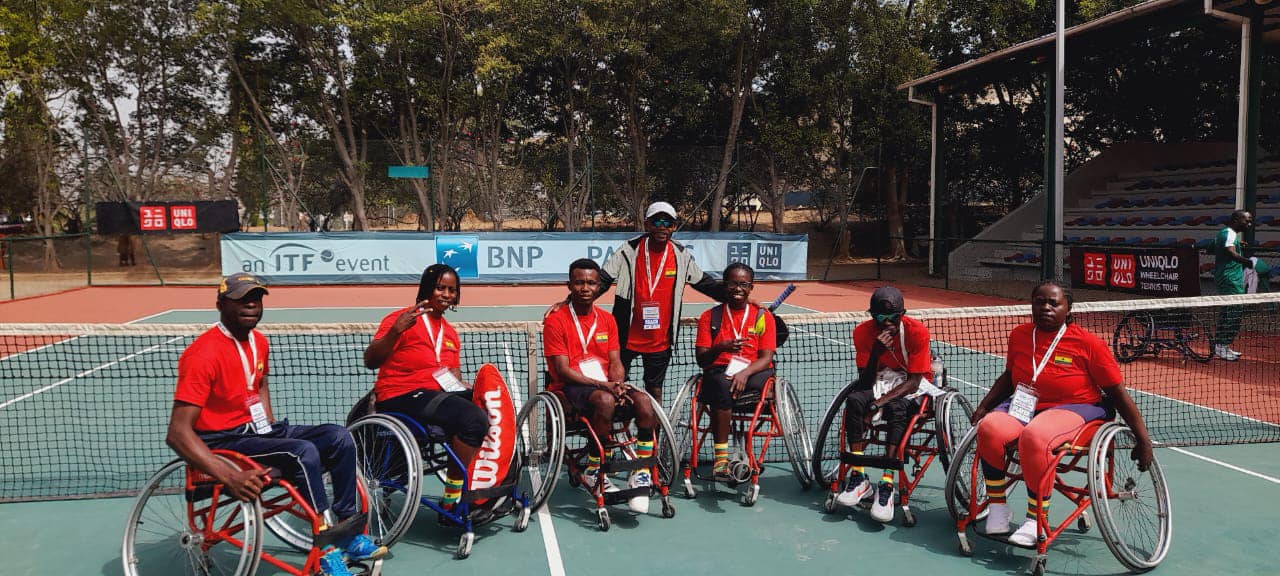 The plight of the wheelchair tennis national team came to light earlier this week after they were attacked while returning from Nigeria.
According to the National Paralympic Committee of Ghana, the unfortunate incident happened in the Ogun State.
The wheelchair tennis team had gone to Nigeria to take part in the 2023 ITF World Team Cup Africa Qualifiers, which ended on February 12.
However, on their way back to Ghana, their bus was intercepted by armed robbers at around 2:30am.
The assailants injured three of the players and bolted with some valuables belonging to persons aboard the bus.
"Due lack funds for the Ghanaian team which made up 3 Men's team players, 3 Women's team players and the National Coach, the team hired a private Nigerian Transport company transport the players by road to Abuja, wait for the team and return the team to Accra Ghana by road again," a statement from the team said.
"The Ghana Team successfully participated in the tournament whiles both Ghana team placed 4th respectively in both categories at the tournament.
"Because the team did not have financial support from the Nation or other stakeholders in sports in Ghana, the team could not afford to sleep at the hotel after their classification event and coaches workshop which ended at 3pm on the 12th of February 2023 so they decided to leave Abuja that evening."
The statement added: "So on their way to Lagos Nigeria when they got to SADAMU IN OGUN STATE-NIGERIA at exactly 2:30 am early hours of 13th February 2023 they were attacked by armed robbers who shot at their vehicles several times to stop, but the brave driver did not stop but run through the armed men who kept shooting at them.
"The team or driver did not get any gunshot wound but the broken windscreen cut most of the team members and one of the players by name Bernard Yawson who was sitting at the front set got head injuries and cut due to the windscreens that were flying around.
"The team managed to get to the Ghana Border at Aflac before they left at 11pm to get access to internet service to break the news to the Ghana Wheelchair Tennis Fraternity."
Meanwhile, the Ministry of Youth and Sports has sympathized with the team while pledging to support them after they were attacked.