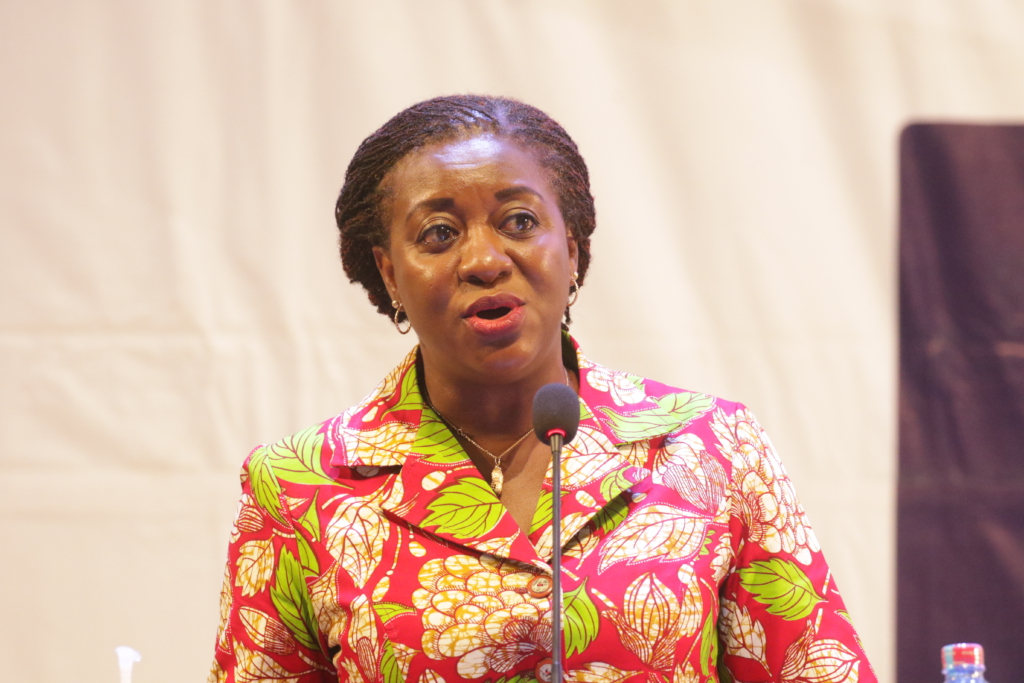 A former presidential candidate of the Progressive People's Party (PPP) has reiterated the need to separate the Attorney General's Office from the Ministry of Justice.
Brigitte Dzogbenuku says the Attorney General's position as a Minister of State greatly affects the officeholder's ability to fight political corruption especially when they are a part of the government.
Speaking on JoyNews' Newsfile on Saturday, she said that Article 88 of the 1992 Constitution, which spells out the AG's mandate, should be amended to make the AG independent of the State and thus removed as a Minister of State.
"The failure of the Special Prosecutor's Office and its lack of independence is clear to all of us now what we need to fight political corruption effectively with the immediate establishment of an Independent Public Prosecutor office, separate from the Minister of Justice," Madam Dzogbenuku stated.
"This is the only way to realistically fight corruption. So we are calling for a truly independent Attorney General that is an independent Public Prosecutor whose budget will be sanctioned by parliament without any ministerial interference," she told the host Samson Lardy Anyenini.
The former PPP presidential candidate was speaking on Newsfile's Joy Change-Speakers Series on the theme 'My Case For Constitutional Review'.
This comes on the backs of increased calls to amend the 1992 Constitution.
Madam Dzogbenuku noted that after the amendment of Article 88, the government's lawyer who will be its principal legal adviser among others, will then be the Minister of Justice.
She said that it is evident from past experiences that the fight against corruption left in the hands of the government and its appointees is fruitless.
Madam Dzogbenuku stated that the proposed Independent Public Prosecutor should be elected directly by the people on a different electoral cycle preferably during the midterm of an elected government.
The former PPP presidential candidate noted that a public prosecutor elected by the people has a better chance to check the government against political corruption.
"The Independent Public Prosecutor will be given all the vast prosecutorial powers with guaranteed tenure of office, independent and adequate funding directly from parliament to go after corrupt government officials."
"Can we imagine if someone like Martin Amidu got elected and had direct funding from parliament to do his work without any ministerial interference?" she quizzed.
DISCLAIMER: The Views, Comments, Opinions, Contributions and Statements made by Readers and Contributors on this platform do not necessarily represent the views or policy of Multimedia Group Limited.