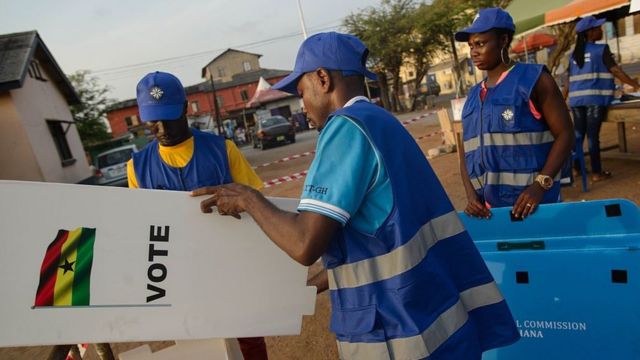 To enable Ghanaians to comprehend and appreciate the economic challenges the country is facing, he said, the study's projections must be read in the context of the overall report.
"With the kind of managerial experience and knowledge we had, and without all these unusual circumstances beyond our control, we were doing this. We will do much better if we are present and am very confident the New Patriotic Party (NPP) will win the 2024 election," Palgrave Boakye-Danquah said on Metro TV TV.
This follows a study by the EIU that found it extremely likely that the NDC would win the 2024 elections due to the country's existing problems.
The NDC is projected to win both the presidential and parliamentary elections in the 2024 elections, according to the Economist Intelligence Unit's most recent analysis, which was published on Friday, April 28, 2023.
"If you consumed the EIU report four years ago in a way that suggested the incumbent was going to lose, you cannot do the same today because the contexts are different and the reality of today's world is different. As a result, the economic challenges Ghana is facing are linked to the global economy, and the entire global economy is not doing well," he added.
He insisted that the party has a track record of restoring economic gains which had been eroded by the erstwhile Mahama administration.
He clarified that many of the issues the administration is currently dealing with are a result of international conditions, of which Ghana is not exempt.
Palgrave Boakye-Danquah assured Ghanaians that steps had been taken to address these issues and guarantee the future prosperity of Ghana.