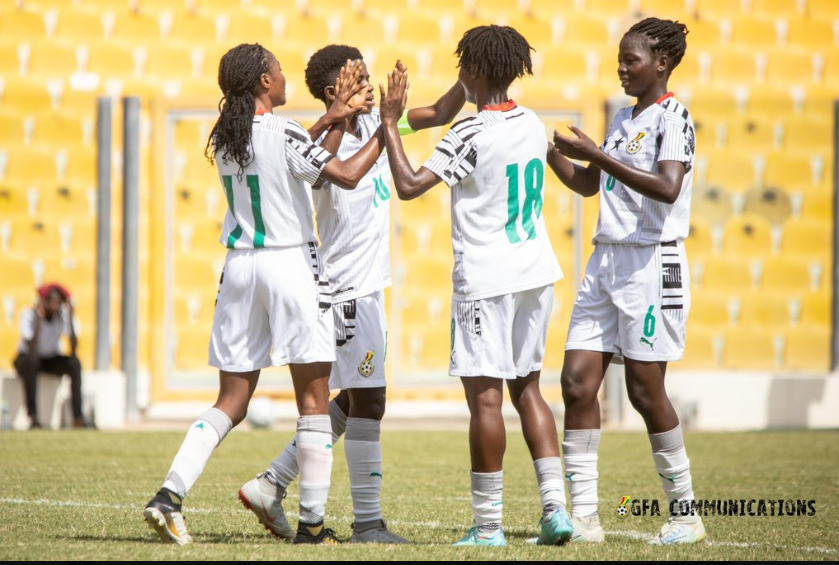 Faiza Seidu and Stella Nyamekye both netted hat-tricks, while Maafia Nyame's double was added to by further goals from Helen Alormenu, Tracy Twum and Mary Amponsah.
The WAFU U-20 Girls Cup of Nations will take place at the Baba Yara stadium in Kumasi from May 20, 2023, to June 3, 2023.
The Local Organizing Committee of the tournament has already opened accreditation for media practitioners who intend to cover it.
Print, online, radio and television journalists are to submit their applications duly signed by a manager or an Editor by Friday.
Meanwhile, Black Princesses coach Yusif Basigi believes Ghanaians will see a formidable side at the WAFU U-20 Girls Cup of Nations.
"Immediately we are going to blend them together to raise a formidable team especially now that we are hosting, we need to do all that we can to impress Ghanaians and also to live up to expectations," he said last week.
"So this one I don't need the GFA to give me a target. I know what it takes to get up there and for that matter I've already discussed with the technical team to let us all work assiduously in order to achieve our set targets.
"For that matter we will be looking at the first batch and the second batch. We've gotten quite a number of players so objectively; we will be raising a very good team for the tournament."
Nigeria, Cote D'Ivoire, Burkina Faso, Togo and Benin are all expected to arrive in Ghana on Thursday, May 18, 2023, for the tournament.