Speaking at the University of Development Studies in Tamale, Mr Mahama who massively won the presidential primaries of the NDC on Saturday said Ghana needs to be rescued immediately from the current government before the country is led into a ditch.
"There is hope for our country and I firmly believe in our collective ability as a party to lead the transformational agenda that restores decent values, revives youthful aspirations and ambitions.
"Ours will be a progressive government that provides equal opportunities for decent and sustainable livelihoods, and I am convinced that by working with Ghanaians, we shall turn Ghana's hopelessness and gloom today to a better and brighter tomorrow".
The former President also lashed out at the economic management for collapsing the country's economy with poor policies and running to the International Monetary Fund for a bailout.
"Literally and figuratively, the government's economic management team has displayed grave incompetence, mismanaged Ghana's economy, and inflicted severe hardships on Ghanaians including the elderly and the young."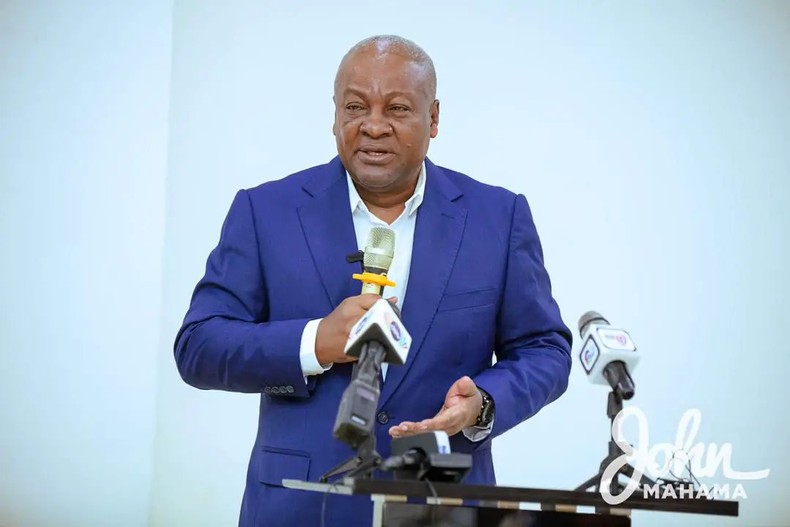 John Mahama also urged members of the NDC to come together for a resounding victory in 2024.
The newly elected flagbearer of the NDC also promised to meet with all the incumbent Members of Parliament who lost their slots in the party's just-ended Parliamentary primary.
He said the affected MPs remain assets of the party and that the party will need their rich experience and resources to win the 2024 general elections.