Lydia Dedei Yawson Nee Tagoe and Elizabeth Korkoi Tagoe, renowned gospel musicians from Ghana, were blessed with a miraculous intervention that saved their lives.
The twins, who had to work at a construction site from a young age, experienced the profound grace of God that ultimately transformed their destinies.
The tireless efforts and determination demonstrated by the Tagoe Sisters deeply moved the heart of a prominent individual, who later became their adoptive father, offering them the much-needed support.
Elizabeth Tagoe fondly reminisced: "We had to go carry blocks. Panin would mix the mortar with skills. By the grace of God, he has been so good to us."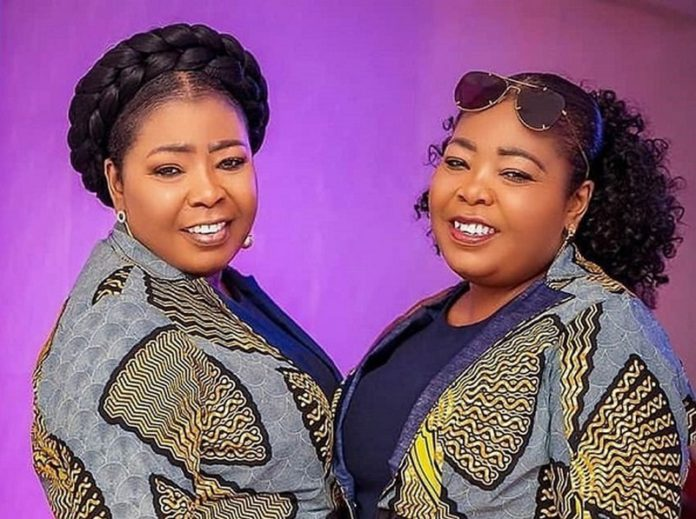 Raised by a single mother in the suburbs of Accra, specifically at Achimota, the Tagoe Sisters had to engage in various means to make ends meet.
They sold sugarcane and local snacks, and took on menial jobs at construction sites. Their struggles mirrored the biblical story of Ruth, as their turning point came while they were toiling in a field, and their destined helper appeared.
"Our mother single-handedly took care of us before we met our adopted father, Nana Wood Ekumfi II. He discovered us at his building site, where we worked as labourers. He questioned why these young girls were carrying such heavy loads," recalled Lydia Dedei Tagoe during an interview with Elsie Lamar on Talkertainment.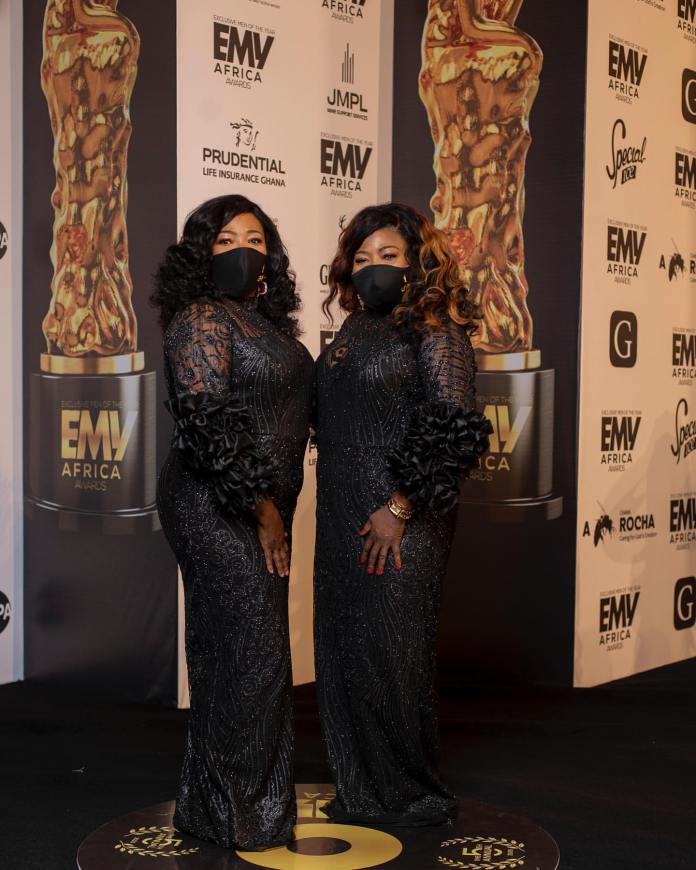 She continued: "The foreman explained that we lived nearby. We told him that our mother had gone to work and in her absence, we had to do what we could to survive. Impressed by our resilience and determination, he decided to adopt us since we could speak Fante, Twi, and English, just like his own children."
In a May 2023 interview, Lydia opened up about the abuse she endured while under the care of her previous guardian.
The reunion with her twin sister brought immense joy to her heart. "Before that time, Kakra was treated like a daddy's girl at her place, but I was with a Reverend Minister, and I was frequently subjected to beatings. The man who later adopted us advised my mother not to separate us, so we had to be together… Kakra was enjoying her situation, and she wanted me to join her and equally experience the good food and happiness because we were both exhausted," she revealed during the interview.
The Tagoe Sisters' extraordinary journey from humble beginnings to becoming celebrated gospel musicians is a testament to their unwavering faith, resilience, and the benevolence of their adopted father, who transformed their lives through his love and support.
DISCLAIMER: The Views, Comments, Opinions, Contributions and Statements made by Readers and Contributors on this platform do not necessarily represent the views or policy of Multimedia Group Limited.