Osabarima Ansah Sasraku III the Omanhene of Mamfe Traditional Council, and the Kyidomhene of the Akuapem Traditional Council, until 2019, was the Board Chair of the Okuapeman Senior High School as an old boy have made efforts to help develop the school and the Traditional area.
Mr. Sammi Awuku in his remarks said he was excited to be there not just as a guest, but as a true son of Akuapem land said the gesture was just the beginning of the relationship between Okuapeman Senior High School and himself, and that he is committed to take up the request made by Osabarima Ansah Sasraku III as his personal project and ensure that the facility becomes a reality in this school. Mr. Awuku further asked that the facility (when completed) be named after OSABARIMA ANSAH SASRAKU III for his sterling leadership and commitment towards the development of the school .
The event was attended by the Headmaster, Rev. Daniel Afari, staff and students as well as Heads from other sister-schools within Akuapem North Municipality.
The Headmaster, Rev. Daniel Afari thanked Mr. Sammi Awuku for his support towards education in the Akuapem municipality. He further mentioned that the facility have come very timely, and will go a long way to serve the school and the good people of Akuapem.
An emotional Osabarima Ansah Sasraku said he would not be able to speak due to the honor done him, he thanked Mr. Awuku and urged the contractor to fast track the project to meet the proposed construction timelines so the students can benefit from the project, he also thanked Mr. Awuku for ongoing construction of modern astroturf with seating capacity in Akropong and was grateful for his commitment towards the development of Okuapenman.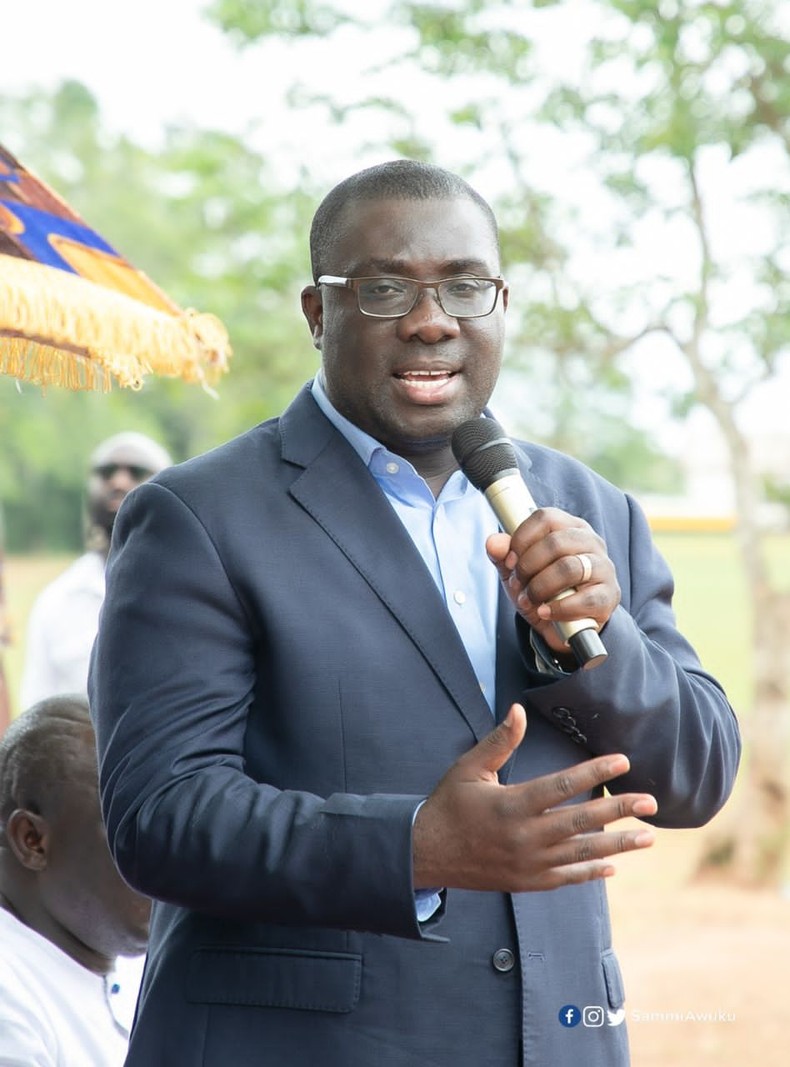 In a related development, Mr. Sammi Awuku visited SALEM BASIC SCHOOL in Akropong where he inspected the facilities in the school. This was necessitated by a request made by the Headmaster on the challenges facing the school.
Mr. Awuku, after assessing the incident of leaking roof made a pledge to renovate the roofing within two weeks.