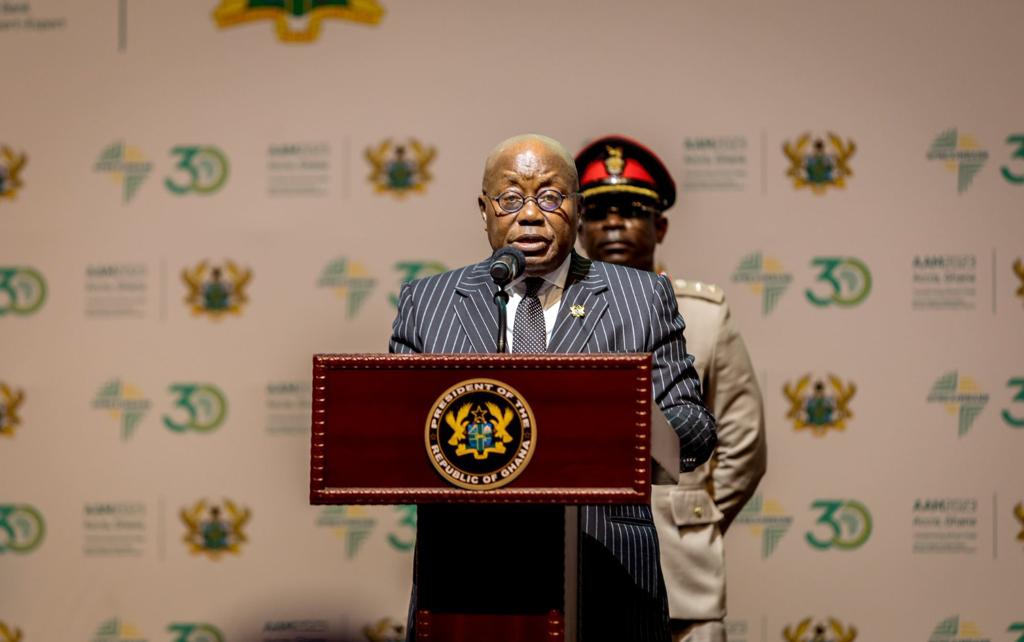 Speaking on Monday, September 11, 2023, during the 2023 Ghana Bar Association Conference held at the University of Cape Coast, he said he will continue to chart this cause despite being labeled a "clearing agent" by some critics.
According to him, "There are some who refuse to accept my method of proceeding and characterise me as a clearing agent. Because for them, the mere allegation without more is enough to merit condemnation of the public officer."
Nana Addo stated that he will not compromise due process in the fight against corruption regardless of the criticism.
He stated: "For my part, I will not set aside due process in the fight against corruption. No matter how much opprobrium this incurs for me."
He indicated that his government took a bold step to set up the Office of Special Prosecutor to investigate corrupt acts in the country.
Earlier, Johnson Asiedu Nketia, the National Chairman of the National Democratic Congress (NDC), described President Nana Addo Dankwa Akufo-Addo as a "clearing agent" who always exonerates his appointees accused of corruption.
Speaking on the theft case that happened in the house of the former Minister of Sanitation and Water Resources, Cecilia Dapaah, arrested in respect for corruption and corruption-related offences regarding large amounts of money allegedly stolen from her home, Asiedu Nketia said the case will end up like any other corruption case that has riddled the NPP-led government.
"President Nana Addo Dankwa Akufo-Addo has over the years cleared his appointees who have been involved in one corruption case or the other and I don't see this as any exception.
"Mr. Lomotey the clearing agent will as usual clear Cecilia Dapaah from the harbour of corruption," he said on Accra-based Okay FM.
There has been a public uproar over revelations in court that the Minister had kept $1 million, €300,000, and millions of cedis in the house of Cecilia Dapaah, and her husband, Daniel Osei Kuffour at Abelemkpe in Accra.
The incident involved two house helps, 18-year-old Patience Botwe and 30-year-old Sarah Agyei, who are facing charges of conspiring to commit a crime and five counts of stealing.
The alleged thefts occurred between July and October 2022 and included personal belongings of Madam Cecilia Abena Dapaah, such as clothing, handbags, perfumes, and jewelry worth US$95,000.