This announcement comes as he officially retires from the Ghana Police Service after 31 years of service.
COP George Alex Mensah has told Accra-based Angel FM his decision is made and will contest to enter parliament to represent the Bekwai Constituency.
"I have been thinking about it. I will run, I will run," he said.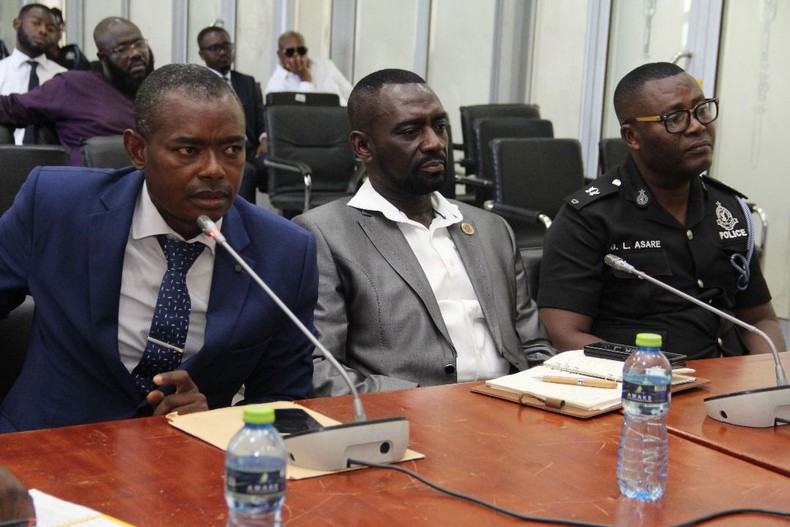 Throughout his career, COP Mensah has held various positions within the Ghana Police Service, culminating in his role as Director-General, Technical, prior to his retirement.
He gained public recognition when he was allegedly involved in a leaked tape scandal, which appeared to depict discussions about removing the current Inspector General of Police (IGP).
COP Alex Mensah is currently at the center of that leaked tape plotting the removal of Inspector-General of Police (IGP) Dr George Akuffo Dampare and has appeared before the Parliamentary Committee investigating the matter.
In a series of questions posed by the Member of Parliament for Asunafo South, Eric Opoku, concerning specific statements the Commissioner made in the leaked audio tape suggesting his affiliation to the NPP, the COP stated that his entire family has been faithful to the United Party (UP) tradition from which the NPP emerged.
"Mr. Chairman, my family has been with the UP tradition ever since I was born, and we've remained there till now," he said.
He later added, "I am a sympathizer of the NPP."
According to COP Mensah, who recently retired from the Ghana Police Service, he has long-held an ambition to enter parliament and believes that the time has come to pursue this goal.