He said that the NDC is the only development-oriented party in Ghana that ensures the all-round development of the country whenever it is in power.
Mr Mahama said these when he paid a courtesy call on the chiefs and elders of Wenchi in the Bono Region as part of his Building Ghana Tour, on Friday, November 17.
"We have the experience and the people to do the work," he said.
He further indicated that the NDC does not promise what it cannot deliver unlike the governing New Patriotic Party (NPP) which he said promises things that cannot be fulfilled.
"We are not like them, we don't promise when we know we can't deliver, we don't just promise we keep them, NDC is the only development-oriented party."
Relatedly, EIU and Fitch have predicted a victory for John Mahama in the 2024 general elections.
This, the EIU says, will be largely driven by declining living standards, limited job opportunities, and poor public services.
Fitch Solutions, on the other hand, says the ruling party is unlikely to remain in power with former President Mahama expected to win the swing regions by nearly 48 percent as against Vice President Bawumia's 29%.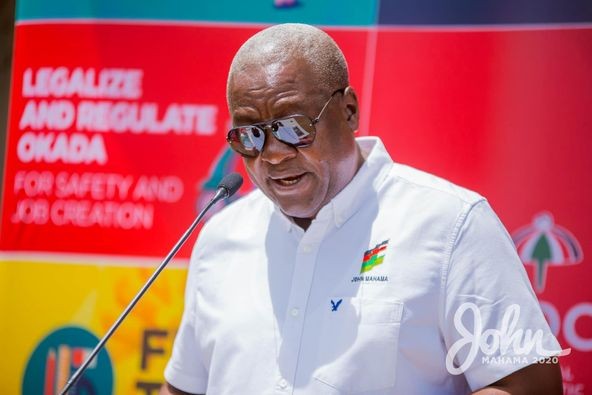 According to BMI, a Fitch Solutions company, it is unlikely that the ruling NPP will remain in power after the 2024 election.
They sourced data from Global Info Analytics plus their data which put the NDC ahead of the NPP in the; Volta-Oti regions, Northern regions, all swing regions, and the Akan regions as well.
The EIU also states that about 9 African countries will be going to the polls in 2024; where incumbent regimes are expected to prevail in most of the elections, but there is a heightened risk of reduced parliamentary majorities.