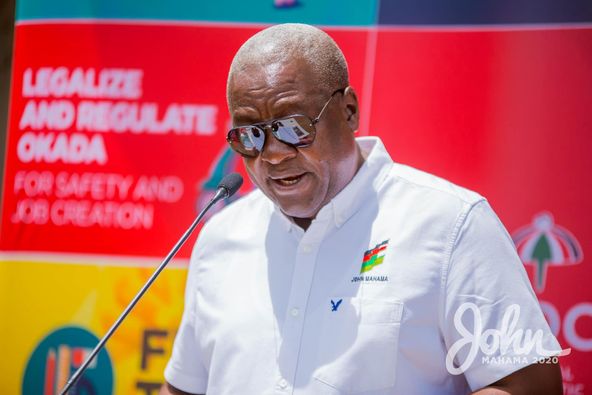 The tour will begin a transformative journey aimed at connecting with supporters, spreading hope, and fulfilling promises made to branch executives of the NDC.
The Building Ghana Tour will serve as a platform for Mahama to meet and interact with Ghanaians from all walks of life, supporters, and sympathisers of the NDC.
As part of the tour, he will make crucial stops in key cities, towns, and villages and engage local communities to listen to their concerns, insights, and aspirations for a prosperous Ghana.
The tour will involve various activities, including town hall meetings, community outreach programmes, honouring invitations from groups, communities, and chiefs, and extensive conversations with various stakeholders.
Through this active connection with Ghanaians, Mahama aims to provide Ghanaians with renewed hope and reassurance.
He will also reiterate his social contract with the people and prepare the party's grassroots for the 2024 elections.
The tour will further bolster the NDC's campaign and manifest a unified vision for a prosperous Ghana built on inclusivity, economic growth, and social justice.
Mahama believes in the transformative power of unity and national cohesion and continues to emphasise the importance of collective efforts in Building Ghana we want and moving Ghana forward.
As a skilled statesman and respected leader, Mahama recognises the value of active citizen participation, empowering Ghanaians to be change agents and advocates for progress.
He will focus on job creation, his plan to roll out a Free Primary Health Care Plan to the level of district hospitals as well as plans to provide opportunities and employable skills for the youth through a state-sponsored National Apprenticeship Programme and free Technical and Vocational Education and Training (T-VET).